Preparing for a Home Sleep Study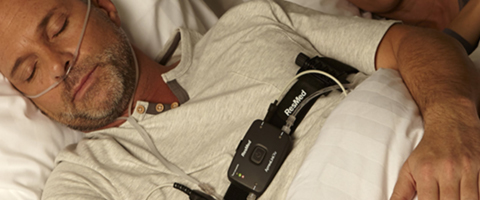 If you have trouble sleeping, suffer from excessive daytime sleepiness, or snore heavily, it may be time to get a sleep test.
A Sleep Test can help you and your Doctor identify any potential sleep health issues you may be experiencing.

What Happens During a Home Sleep Study?
Sleep tests, provide an accurate way to better understand how you sleep at night, and can help diagnose sleep disorders such as sleep apnea.
A home sleep test is a very accessible way of any diagnosing sleep problems, enabling you to seek treatment for any possible sleep disorders.
The mySleep® Home Sleep Test gives a very accurate picture of your breathing, oxygen levels, heart rate and body position throughout the test night. mySleep® offers a Home Sleep Test that you can do from the convenience of your own home. Most people find that sleeping in your own bed helps you feel more comfortable and sleep in a more natural way.
Sleep Study Setup
The mySleep® team are here to assist you each step of the way to prepare for your test, assist with concerns and provide accurate results to help you get back on track.
Before a home sleep test, you will attend an appointment with one of our sleep technicians who will demonstrate how to apply the sensors and device that you will wear during the night. This equipment includes a chest belt, nasal canula, oximeter, sensors and recording device to capture your results. Alternatively, you can opt to be set up in the clinic. If you choose this option you will need to be wearing clothing suitable for wearing to bed.
On the night, you should follow your normal evening routine, prepare for sleep, attach the sleep test equipment as you've been shown about 30 minutes before going to bed and it will start the recording at the preset time.

Tips to Prepare for Your Sleep Study
The most accurate test results will come from assessing you under normal sleeping conditions.

Treat your 'test night' just like any other average night, including your normal sleep and wake times, your usual bed and room conditions and so on.

Try to avoid naps during the day of your study, as these may interfere with your ability to sleep.

Avoid excessive alcohol, or eating a large meal before bed, so that the sleep test is assessing your normal sleep patterns.

If you regularly take medications to help you sleep, then you should do this on the test night.

You may sleep in any position and you will have plenty of ability to change positions during the night.
What Happens After Your Sleep Study?
In the morning, you simply remove everything and return the recording device to mySleep®.
Your data is then sent for scientific analysis and then on to an independent Sleep & Respiratory Specialist to form a report and recommendations specific to your needs.
Once the results come back to mySleep®, we will send them to your referring Doctor.
If treatment is required for your sleep disorder, we have a range of treatment options available and our team will contact you to arrange an appointment to discuss the options which are suitable for you.
Arranging Your Sleep Study
Start by talking to your GP or Health Professional about your symptoms. They can provide you with the initial information you need and provide you with a referral to mySleep®.
Want to know more?
If you are experiencing issues with your sleep and would like to know more about a Home Sleep Test, contact to us today. One of our friendly mySleep® experts can answer any questions you may have and talk you through any steps that you need to take.
Sleep Test @ Home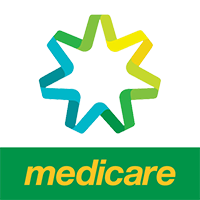 mySleep® offer Level 2 Medicare bulk billed* home based sleep tests, which are analysed and reported on by a local Sleep and Respiratory Specialist.
*If patient meets Medicare guidelines.
1. Matthew Walker Podcast 25/04/2018

Your Sleep Health Journey