Ongoing Treatment & Support

mySleep® is one of the longest established CPAP providers in Australia,
we have assisted thousands of patients with their CPAP treatment.
At mySleep® we believe that establishing a patient on therapy is only the beginning of an ongoing journey to sleep better for life and understand how important our role is to support and be accountable to our patient's needs.
We have a dedicated team of Sleep Health Experts, who are patient focused and here to help you get most out of CPAP therapy.
Regular Tips to improve the quality of your treatment
Equipment Cleaning Days
Phone, Telehealth, Clinical Consultations
mySleep® Member Offers
FREE after sales care on all equipment
FREE downloading and interpreting CPAP machine sleep data
Large range of spare parts and accessories for sale
Non CPAP sleep and anti-snoring aids
CPAP machine servicing available
We are committed to your long-term success with your chosen therapy and your improved sleep health.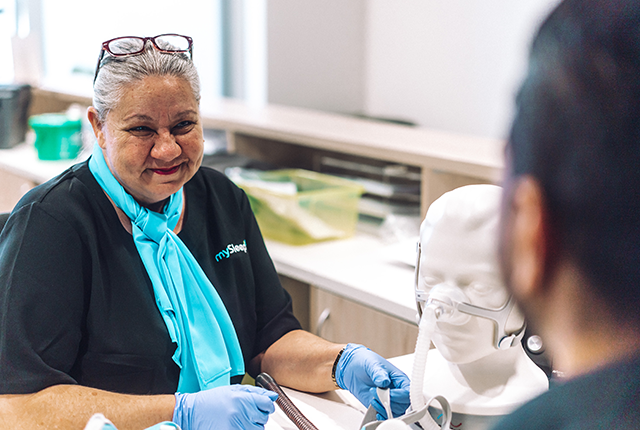 Your Sleep Health Journey