Koala Bedroom Package Giveaway
Valued at over $5000
Winner Drawn Monday 20th December at 10:00 AM AEST

Congratulations to Bryan S from Strathpine QLD...
Winner of our Ultimate "Sleep Sanctuary" 2021 Giveaway!
Treating your Sleep Apnea is vital for your health, but it may only be part of the solution for getting a good night's sleep. Ensuring you have good sleep hygiene and create a comfortable sleeping environment is also vital for the perfect nights rest.
In the spirit of a great Aussie Christmas, mySleep® have partnered with another great Australian company, Koala, to provide you with the opportunity to win the ultimate ''sleep giveaway'' so you can create your perfect sleep sanctuary!
Prize Inclusions:
1 x Queen Soul Mate Mattress
1 x Queen Paddington Bed Base
1 x Queen All Season Duvet
1 x Queen Duvet Cover Set (includes 1 x Duvet cover and 2 x standard pillowcases) – in your choice of colour
1 x Queen Deep Fit Sheet Set (includes 1 x fitted sheet, 1 x flat sheet and 2 x standard pillowcases) – in your choice of colour
4 x Standard Koala Pillows
mySleep® love Koala because...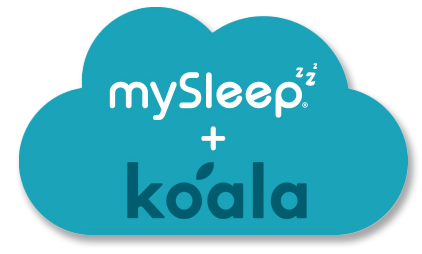 ~ Australia's #1 Most Awarded Mattress.
~ Winner of the Canstar 2021 'Most Satisfied Customers' award
in the Mattress Category.
~ They are an Aussie start-up taking on the world.
~ They only design products that are sustainable and ethical.
~ They design their products with your lifestyle and the environment in mind.
~ They offer free metro delivery.
~ Fuss-free returns with a risk-free 120-night trial.
Koala have partnered with not-for-profit organisation WWF Australia because after the horrific 2019-20 bushfires, shockingly 95% of koalas perished. Their aim is to regenerate the homes of this devastated koala population and to protect 2 billion trees in 10 years.
Find out more about Koala products and some of their other amazing initiatives!