Koala Bedroom Package Giveaway
Valued at over $5000

The Ultimate "Sleep Sanctuary"
Treating your Sleep Apnea is vital for your health, but it may only be part of the solution for getting a good night's sleep. Ensuring you have good sleep hygiene and create, and comfortable sleeping environment is also a vital for the prefect nights rest.
In the spirit of a great Aussie Christmas, mySleep® have partnered with another great Australian company, Koala, to provide you with the opportunity to win the ultimate ''sleep giveaway'' so you can create your perfect sleep sanctuary!
Prize Inclusions:
1 x Queen Soul Mate Mattress
1 x Queen Paddington Bed Base
2 x Bedside Tables
1 x Queen All Season Duvet
1 x Queen Duvet Cover Set (includes 1 x Duvet cover and 2 x standard pillowcases) – in your choice of colour
1 x Queen Deep Fit Sheet Set (includes 1 x fitted sheet, 1 x flat sheet and 2 x standard pillowcases) – in your choice of colour
1 x Queen Deep Fit Great Barrier Mattress Protector
4 x Standard Koala Pillows
Please note to be eligble for entry you must be over 18 years old and a Queensland resident.
You must not be an employee of, or a commercial contractor to mySleep® or directly related to an affiliated party.
Please see full terms & conditions below.
mySleep® love Koala because...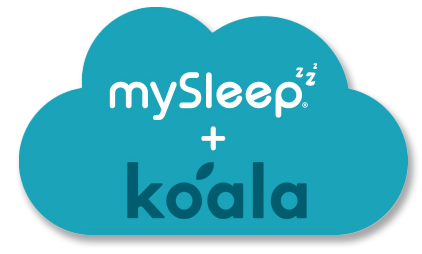 ~ They Australia's #1 Awarded Mattress.
~ They are an Aussie start-up taking on the world.
~ They only design products that are sustainable and ethical.
~ They design their products with your lifestyle and the environment in mind.
Koala have partnered with not-for-profit organisation WWF Australia because after the horrific 2019-20 bushfires, shockingly 95% of koalas perished. Their aim is to regenerate the homes of this devested koala population and to protect 2 billion trees in 10 years.
To find out more about Koala products and some of their other amazing initiatives click here https://koala.com/en-au